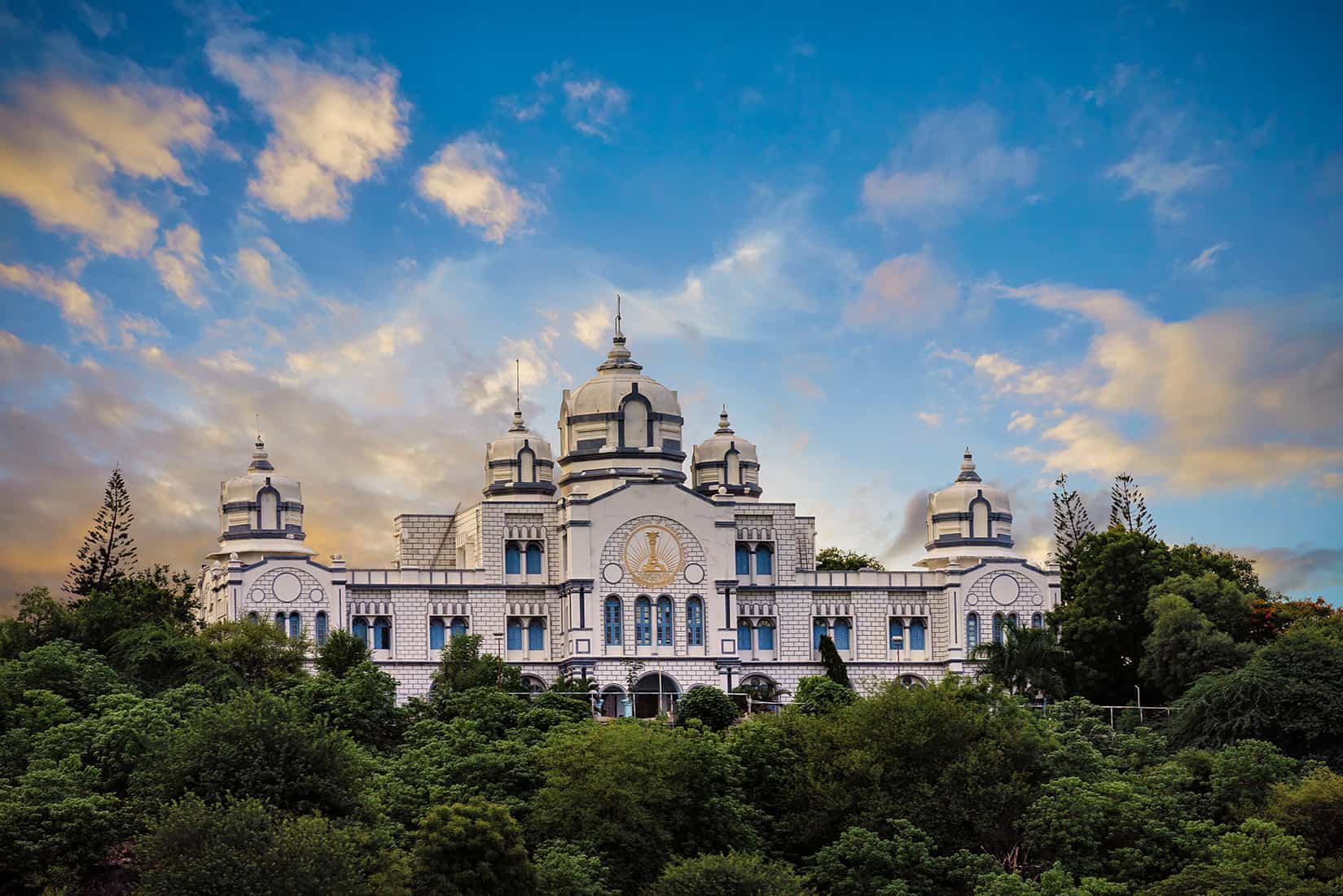 SSSIHL
Center of Excellence for Actuarial Data Science
Unveiling the Confluence of Data and Insight: Exploring Actuarial Data Science at Sri Sathya Sai Institute of Higher Learning (SSSIHL)
OUR AIM
The center aims to undertake projects related to Actuarial Data Science in collaboration with Actuarial bodies and industry/regulatory organizations. The research portfolio encompasses diverse topics, including Metaverse insurance products with a focus on pricing, reserving, and supervision, Electric Vehicle analysis with a specific emphasis on loss curves and residual value, Cyber Risk examination covering both affirmative and non-affirmative aspects, including product design and pricing, ESG Climate Change Impact & Risk Quantification Modeling, Data-Driven Fraud Detection within the domain of Health Insurance, exploration of Blockchain and Cryptocurrency Insurance use cases, IFRS 17 Implementation for Insurance Companies, Specialized Insurance products addressing Cancer & Crop insurance with an emphasis on revenue protection, Enterprise Risk Management Modeling, Solvency II/ORSA Risk-Based Capital Requirements Modeling, and Real Estate Residual Values insurance products, with a particular focus on pricing and reserving strategies etc.

Spirit of Voluntary Service
The actuarial faculty at SSSIHL generously contribute their teaching and research services to the university, voluntary basis. They willingly invest countless hours in enriching the SSSIHL actuarial program. This unique approach fosters a profound connection between educators and students, all while championing the ethos of voluntary service. This rewarding model has thrived at SSSIHL for the last decade.

Commitment to Actuarial Research
Integrating actuarial and data science techniques as part of the course and research work has provided a great opportunity for SSSIHL to explore new areas of research in Actuarial Data Science.
SSSIHL has presented its research work at various international conferences. Global Conference of Actuaries, Mumbai; Insurance Data Science Conference, Zurich & London; CAS Spring Meeting, USA; ASTIN Colloquia, USA, 2022

Diversity & Inclusion in Practice
SSSIHL actuarial programs encourage diversity and inclusion. Students who belong to any religion, social status, geographical region, race, language, and culture are eligible for admission. SSSIHL provides free education to all students of all programs in UG, PG & PhD. SSSIHL believes that the cultivation of human values is true education. At SSSIHL, students and faculty are encouraged to practice the five key human values – Truth, Righteousness, Peace, Love and Non-violence in their daily life.
Global Recognition for Outstanding University Programs
The panel of judges was truly inspired and impressed by the applicant university programs from around the world," said Anson Lo, a Fellow of the CAS who chairs the CAS University Award Program. "The students at these universities have incredible opportunities to learn about the property and casualty industry while still in school!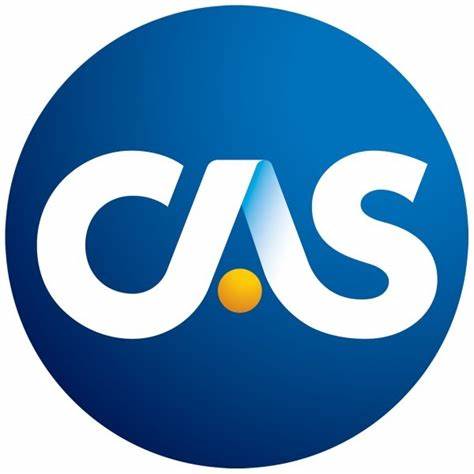 SSSIHL's Actuarial Programs Go Global with SOA Recognition
SSSIHL proudly represents India as the only institution included in the global list of Universities and Colleges offering Actuarial Programs recognized by the Society of Actuaries

100+
Trained in Predictive Analytics
36+
Research International Publications
36+
Actuarial Data Science Projects
02
PhDs Awarded in Actuarial Science
Some Notable Achievements
Shaping Excellence, Achieving Success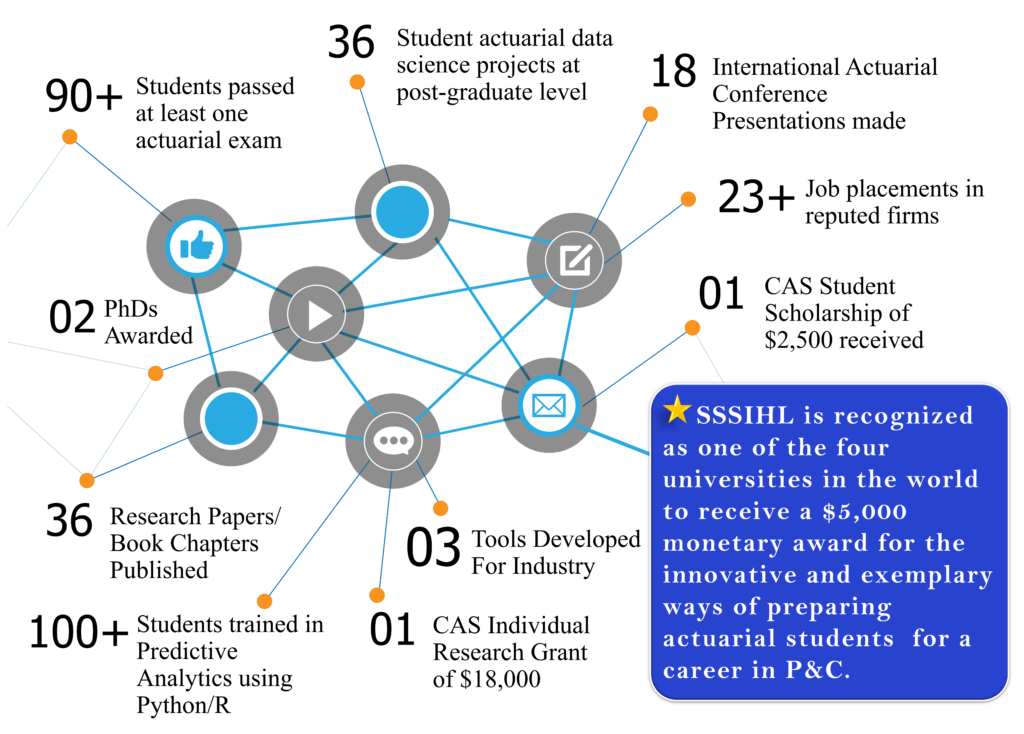 Checkout Our News & Insights